Aln Valley Railway, is normally closed to the public during the week. However, if a school is interested in paying the railway a visit, as part of the curriculum subject of transport for example, we have a dedicated team of volunteers, who will attend during the week, to open the site, and show the children around.
The visit normally includes a visit to the platform area, engine shed, coaching stock, and our museum.
There is also a return journey to Greenrigg Halt on our diesel Pacer, with the option of a short walk, to visit our viaduct.
There is a set fee, available on request, for the whole group, including adult helpers.
If you are interested in bringing a group of children on a school visit, please contact us here
Please note that permission in writing is sought from parents/carers before images are put on our website.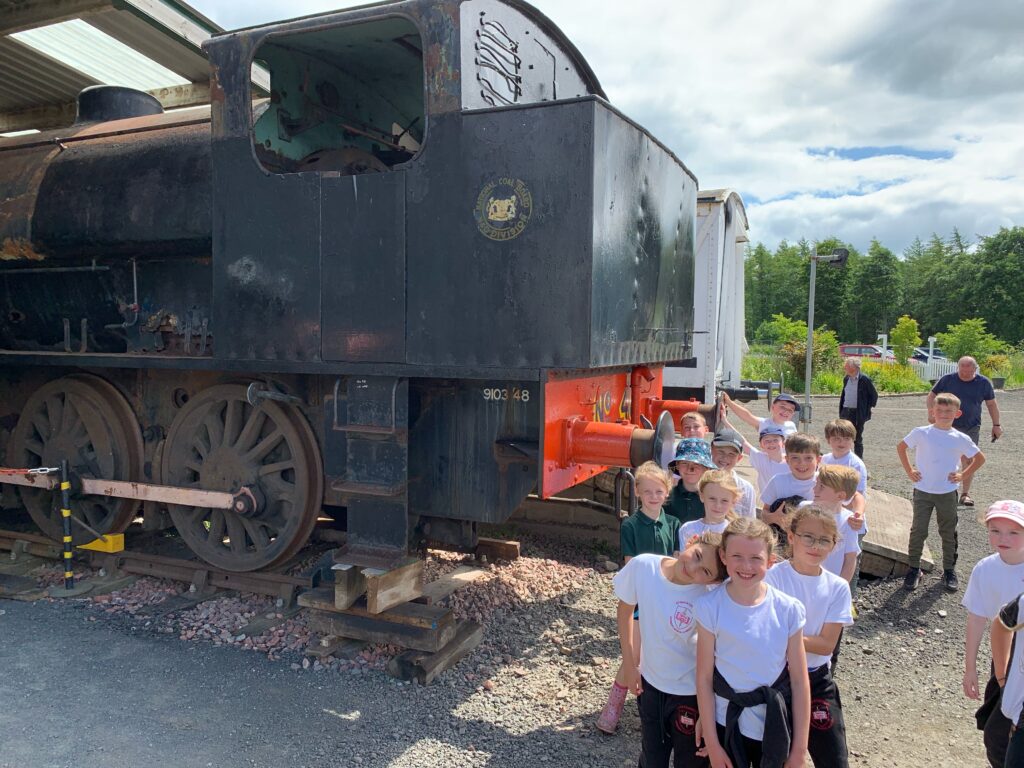 The following two images are from St Paul's, Alnwick